At Hysan, we're dedicated to building a diverse and inclusive workforce, to treating our people fairly and helping them realise their full potential.
At the heart of our efforts is a drive to build a strong, vibrant community full of talented individuals that feel part of something larger than themselves.
This sense of belonging encourages employees to take pride in their work, stay supportive of their colleagues and be inspired by the larger role and impact we as a company have on the community.
Equality and Diversity
Our Code of Ethics, Respect for People policy and Human Rights Policy (adopted in early 2020) strongly reflect our commitment to promoting equal opportunities and diversity in the workplace. The newly established Human Rights Policy aligns our business practice with the United Nations Guiding Principles on Business and Human Rights, International Bill of Human Rights and International Labour Organization's ("ILO") Declaration on Fundamental Principles and Rights at Work. We advocate an open communication culture for all employees, free of discrimination and harassment.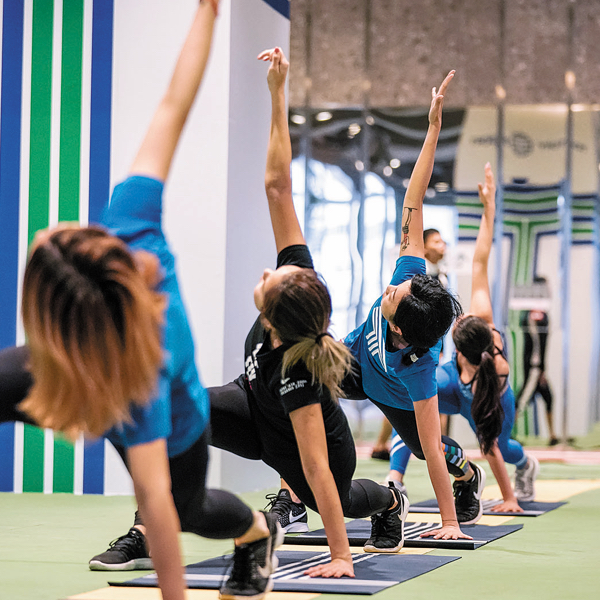 Employee wellness and recreation
To cultivate a caring and community atmosphere in the workplace, we have been enhancing employee benefits, compensation and work arrangement. We also regularly organize festival celebrations, medical check-ups and wide variety of activities after work hours. Moreover, we have been developing multiple initiatives and channels to encourage open communication and respect for different opinions and diversity among employees.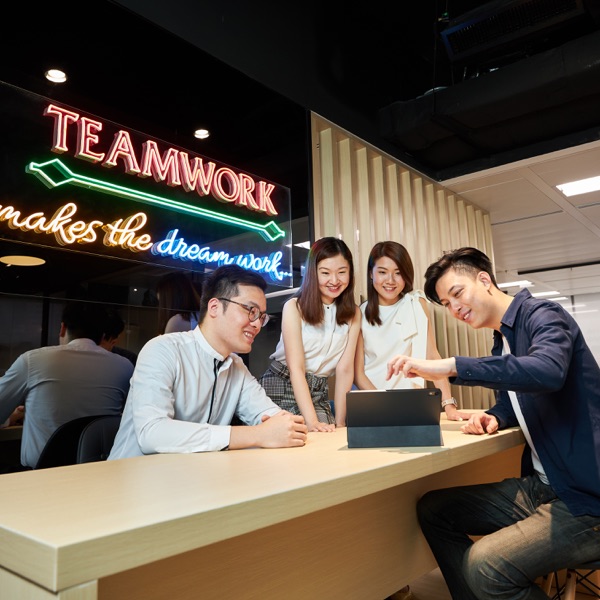 Talent Engagement and Development
We support employee's continuous learning and development in line with business needs and market growth. Over the years, we have developed platforms for employees to learn the latest business trends and industry knowledge on a regular basis from internal subject matter experts, online learning modules with live videos and interactive features, and programmes to attract young graduates and apprentices, as well as to strengthen our employees' business acumen and execution capability.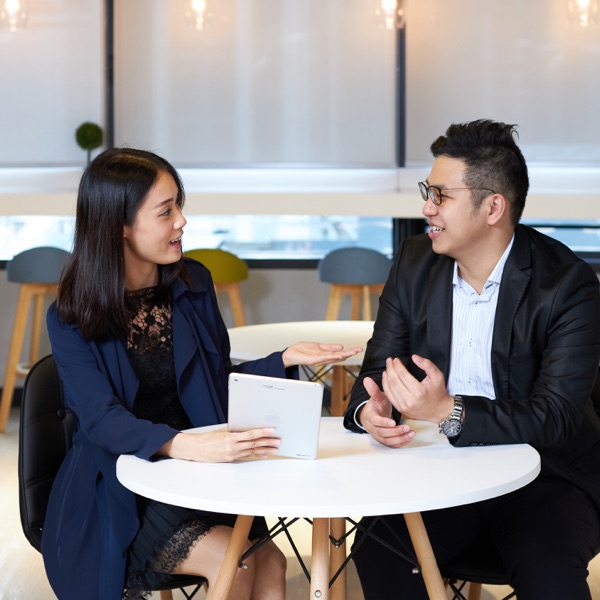 Performance Management
Performance management is an important process that allows management to share the Company's vision with employees on a regular basis, provides ongoing feedback through open communication, recognises employees' contributions and formulates individual development plans.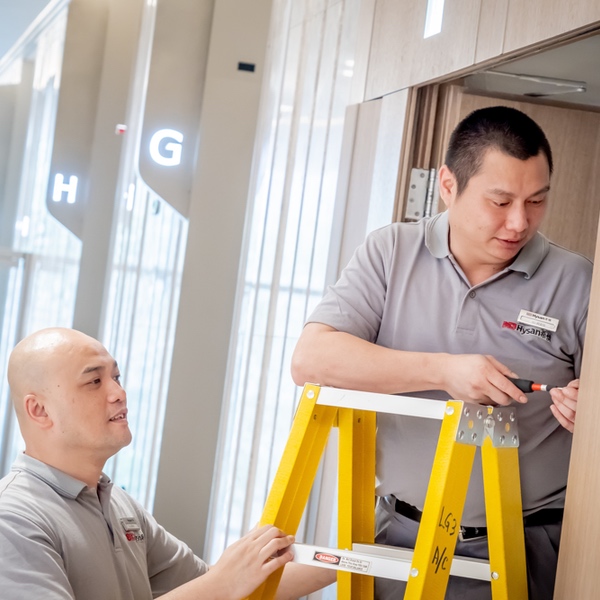 Ensuring the Health and Safety of our Staff
A large proportion of our employees are in the frontline Property Services. We are committed to safeguarding the health and safety of our employees, those with whom we do business as well as other stakeholders.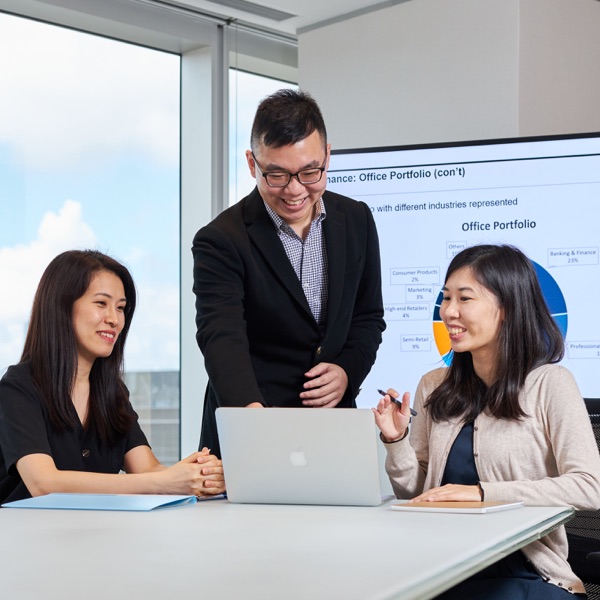 Case Study: Building a Culture of Continuous Learning
Employees are our biggest asset, and we strive to give them opportunities to develop new skills, hone old ones, and further progress in their careers.
This culture of continuous learning is supported by Hysan's Mobile Learning Platform. Home to over 100 and counting online learning modules, live videos, and interactive features, the platform allows our employees to learn anytime, anywhere, at their own pace.
Learning modules cover a wide range of topics – from customer service and operational procedures to leadership skills and personal capabilities – enabling colleagues to take control of their learning according to their job requirements and interests.
In 2020, we launched the Hysan Learner Reward Scheme encouraging colleagues to continuously learn and grow through a range of activities. Colleagues can accumulate Learning Credits and redeem prizes like training sponsorship, book vouchers and shopping coupons, and even tickets to Disneyland.
The Scheme successfully boosted our mobile learning participation rate, engaging employees in a range of learning activities from classroom training to professional seminars to conferences.
Hysan continuously expedites our talent development to foster a learning culture in our workplace.
By enhancing and enriching talent development, Hysan is encouraging innovation and building a workplace with a passion for learning.