Located in a pleasant and quieter area in the heart of Causeway Bay, Lee Garden Six is an ideal office location offering convenience as well as privacy.
The office portion of the building is home to different businesses, including several renowned education centres. The retail shops include luxurious home furnishing and appliance brands, as well as a F&B outlet.
For more information on the retail shops, visit www.leegardens.com.hk
80k ft2
Approx. Gross Floor Area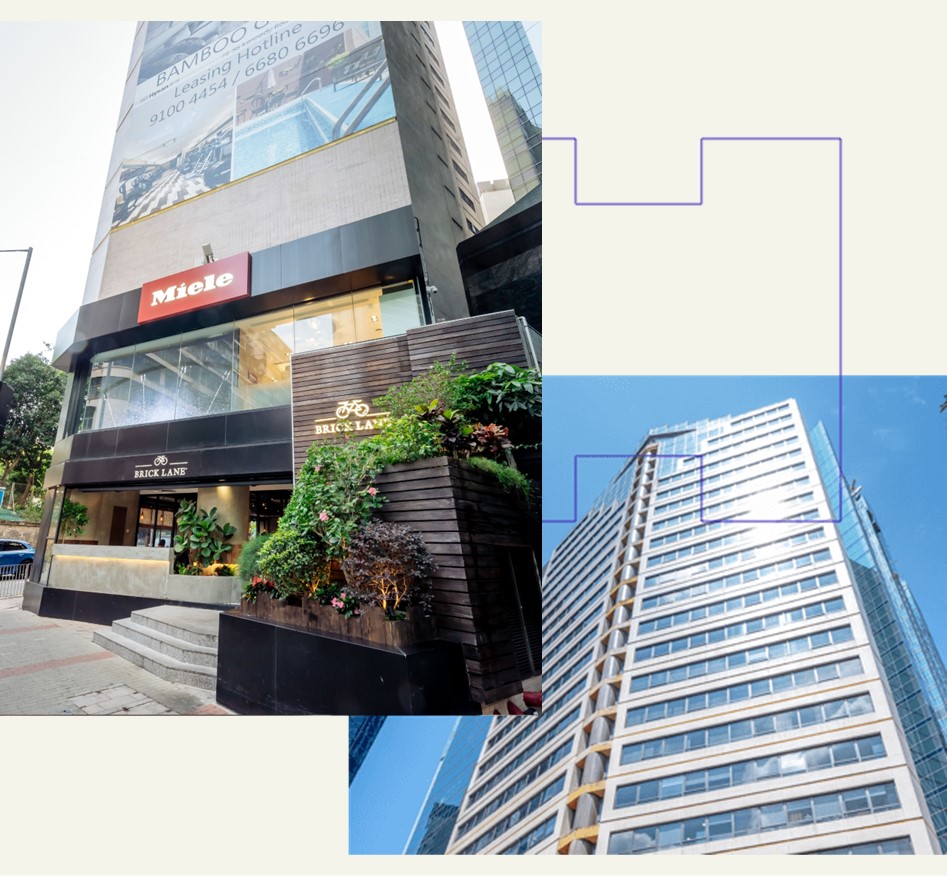 More information on office floors
Specifications
Typical Floorplate (sq ft lettable)
2,897
Efficiency (typical whole floor)
Approx. 90%
Clear Headroom
2.36m
Curtain Wall to Core Wall Depth
Approx. 5.1m
Ceiling System
The false ceiling comprises suspended ceiling tiles with lighting boxes and air conditioning outlets and exposed grid system with in-laid mineral fibre ceiling panels.
Flooring and Trunking System
Public cable trunking
Floor Loading
3kPa (live load)
1kPa (partition)
Air Conditioning System
2 pipes fan-coil system
24 hours chilled water