At Hysan, we have always been aware of the important role we play in the community.
We integrate community needs across our business operations by supporting local projects and developing sustainable partnerships.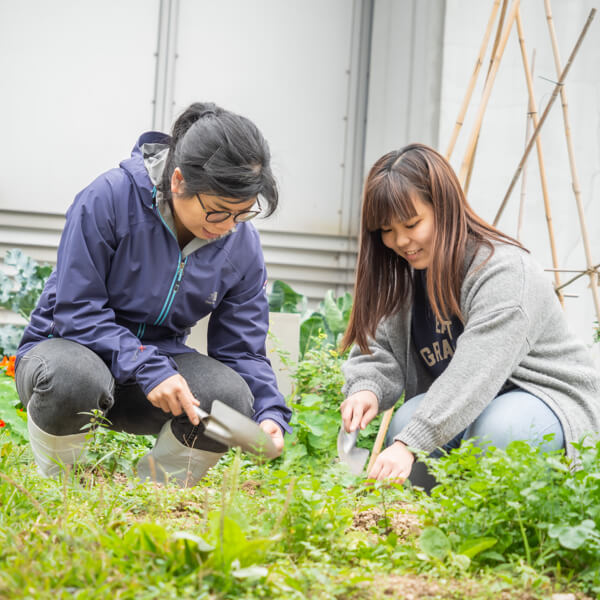 Tenant Engagement
Strong landlord-tenant relationships are essential to building long-term partnerships and cultivating our unique Lee Gardens community. Spearheaded by our Property Management and Tenant Relations teams, Hysan maintains a close and supportive partnership with our occupants. We partner with retail and F&B tenants in numerous green initiatives to reduce plastic and food waste. Regular meetings and focus group sessions enable us to share our latest marketing strategies, and exchange ideas on how to enhance tenants' exposure.

By initiating and partnering on recycling initiatives and in-kind support such as clothes donations for NGOs, we unite with our office tenants to make a difference in the local community. The Urban Farm Programme for residential tenants at Bamboo Grove brings the community closer together and engages adults and children alike in education around our food systems.
Supporting Community Causes
We support a wide range of community causes as part of our commitment to corporate social responsibility. These comprise projects under the main themes of Community Health and Wellness, Art and Culture, Environmental Sustainability Awareness, and Family and Children.
Improving Quality of Life
Community Health and Wellness:
During the COVID-19 pandemic, we teamed up with medical partners and NGOs to support frontline service workers and underprivileged members of the community. At the start of the 5th wave COVID-19 in early 2022, we partnered with the Hong Kong SAR Government's Civil Service Bureau to open three temporary vaccination centres. These were among the first vaccination centres operating from non-medical private premises.
Art and Culture:
To promote arts and culture, we converted an under-utilised floor at Hysan Place into a cultural hub called Urban Sky. We also set up a programme inviting local artists to revitalise the common areas of our buildings with appealing designs and displays.
For a Better Future
Environmental Sustainability Awareness:
The Urban Farm at Hysan Place rooftop remains one of Hong Kong's best-loved environmental attractions. Each year, it hosts regular stakeholder tours for NGOs, charities and social enterprises, bringing in visitors who range from primary school children to the retired elderly.
Family and Children:
Together with leading partners, Xplore provides a variety of unique and inspiring workshops for young children at convenient venues in Causeway Bay.
For more information, please visit https://xplore.leegardens.com.hk/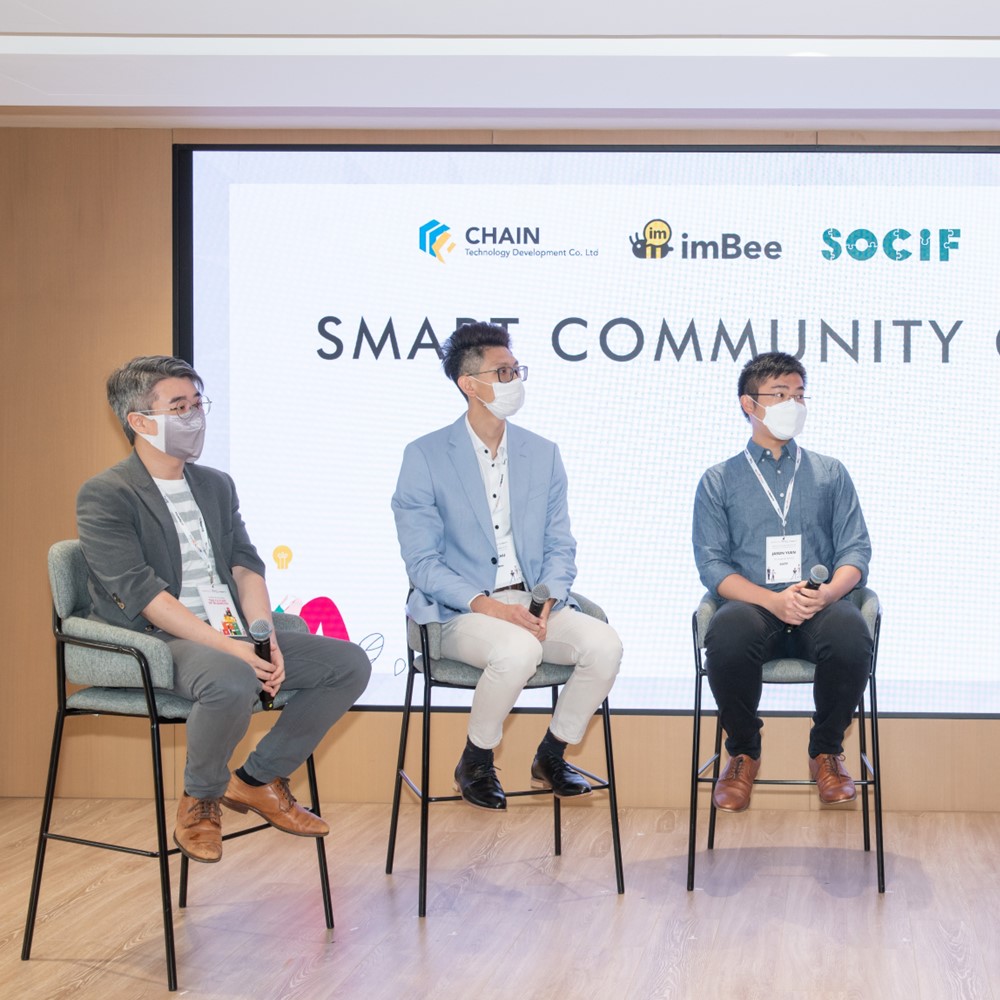 The Community Lab
The Lee Gardens area has always had an eclectic mix of different characteristics, and we have been knitting these elements into a community tapestry of rich contrast and diversity. Our concentrated ownership and influence have also made these city blocks an ideal place to bring in the concept of a community lab.

Hysan partners with the Hong Kong Science and Technology Parks to setup The Community Lab, providing a unique B2B incubation platform to nurture innovative start-ups and smart city ideas. This is where new technology ventures can test and commercialise their innovations in a real-world environment to do their last mile testing. The Community Lab connects start-ups with the resources and business networks so as to provide more opportunities for start-ups to succeed and to support the Smart City Blueprint.
For more information, visit https://thecommunitylab.hk/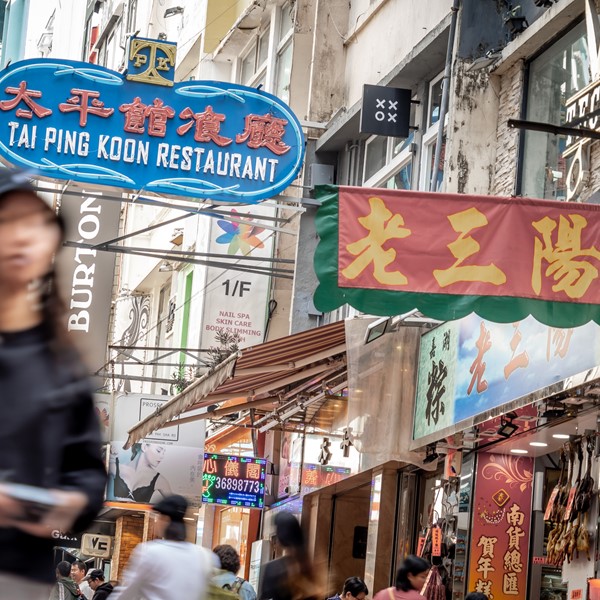 Lee Gardens Association
As an integral member of the Lee Gardens neighbourhood, we have joined forces with local stakeholders to enliven the community by establishing the Lee Gardens Association (LGA).

LGA aims to create a unified business community, promoting living, working, commerce, and culture to local and international visitors. LGA undertakes community events and programmes, and supports improvements to the local environment. LGA also provides a platform for retail and food and beverage services, enabling members to share views and engage government departments and the local District Council to co-create community values.

The ultimate goal of the association is to promote the sustainable growth of the Lee Gardens Area, building on the neighbourhood's strong foundation to create new opportunities and meet future challenges.
For more information, please visit leegardensassociation.hk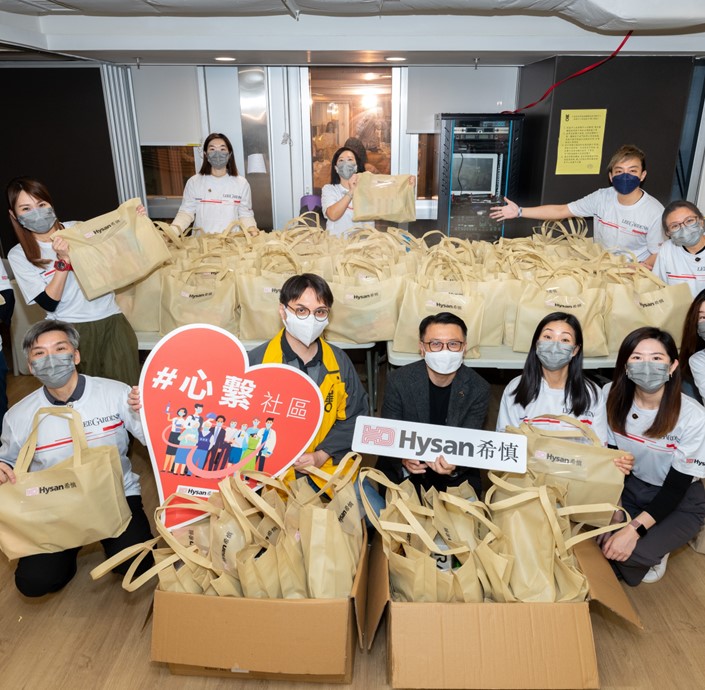 Hysan Volunteering Team
Our Volunteering Team aims to promote good citizenship and strengthens the connection between our employees and the community we serve. We encourage our employees to bring along their family members to join volunteering activities, and make a greater positive contribution to society.

We support organisations and initiatives that focus on social welfare services for the elderly and young people, as well as on environmental conservation.
Lee Gardens Skateboard Fest
In November 2021, Lee Gardens Association joined Hysan Development, KELY Support Group and the All Hong Kong Skateboard Association to organise the first-ever Lee Gardens Skateboard Fest. Held on the streets of Lee Gardens Area, it featured a skateboarding competition, skateboarding experience classes, street performances and skateboard pop-up stalls. The event contributed to the vibrancy of Lee Gardens and helped to strengthen the area's image as a fun and lively destination for everyone.
For more information, please visit event page.
#HysanCommunityCare
To boost vaccination rates during the fifth wave of COVID-19, Hysan joined the Hong Kong Government and other partners to set up three community vaccination centres at our Caroline Hill Road Site and Leighton Centre. We took this initiative to ensure the public were protected against the coronavirus, in keeping with our role as a responsible member of the community.