Leighton Centre is an office and retail complex in close proximity to all forms of public transport.
Its central location in the Causeway Bay area makes it a much sought-after address. Being renovated in recent years, the building received a fresh look to its office lobby, while the retail podium has become a stylish shopping venue of international brands.
In the offices of Leighton Centre are a wide variety of businesses as well as a floor of reputable medical practices. Retail shops in the building include flagship stores of sports and cosmetic brands.
430k ft2
Approx. Gross Floor Area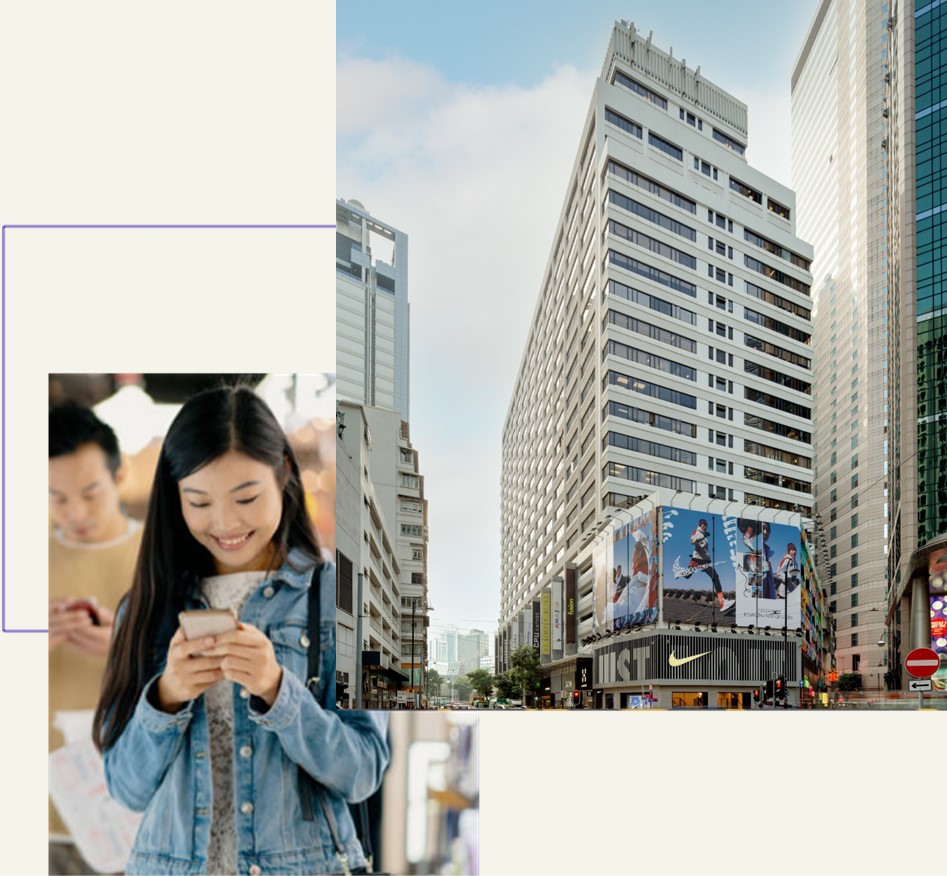 More information on office floors
Specifications
Typical Floorplate (sq ft lettable)
9,243 – 16,991
Efficiency (typical whole floor)
Approx. 88%
Clear Headroom
2.1m – 2.3m
External Wall to Core Wall Depth
Approx. 10.0m to 27.0m
Ceiling System
The false ceiling comprises suspended ceiling tiles with lighting boxes and air conditioning outlets and exposed grid system with in-laid mineral fibre ceiling panels.
Flooring and Trunking System
Public cable trunking
Floor Loading
2.4kPa (live load)
Air Conditioning System
2 pipes fan-coil system
24 hours chilled water