At Hysan, environment-related initiatives lie at the heart of our sustainable business practices.
In caring for the environment, we strive for responsibility and accountability for a greener future. This involves compliance with all applicable environmental and related legislation and encouraging staff, business partners, and other stakeholders to meet their environmental obligations.
We continually identify the environmental impacts associated with our operations and set targets to continually improve our environmental performance.
Environmental Policy
Hysan's Environmental Policy is a declaration of our commitment to the planet. Our policy focuses on four major areas:
Carbon Reduction
Waste Reduction at Source
Green Purchasing
Stakeholder Engagement
Carbon Reduction
At Hysan, we are committed to minimising the use of energy resources, monitoring our energy consumption, and promoting energy efficiency behaviors. In line with local regulations, we measure and report our GHG emissions, and actively encourage our stakeholders to reduce their carbon footprint. We continue to implement solutions to attain our goal of reducing energy consumption in our buildings as well as make them healthier and better to live and work in.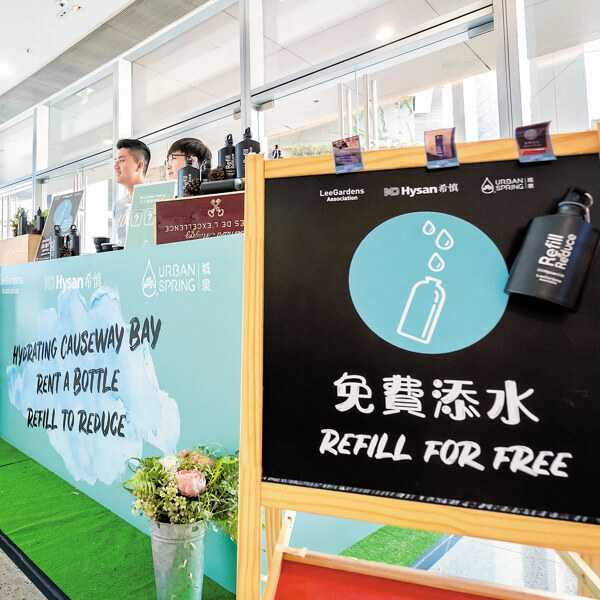 Waste Reduction at Source
In densely populated cities like Hong Kong, the disposal of waste is a significant environmental challenge. Hysan is dedicated to managing its waste in a responsible way, and we support and encourage our stakeholders to do the same.
We seek to minimise waste generation whenever practical in daily operations through source reduction and recycling. In recognition of the adoption of measures to reduce the amount of waste we generate, all commercial and residential buildings in our portfolio were awarded a full set of "Class of Excellence" Wastewi$e labels under the Hong Kong Green Organisation Certification Scheme.
Green Purchasing
Our commitment to green procurement is a key part of our sustainability efforts and dedication to the surrounding community. Wherever possible, we embrace green purchasing practices and adopt best practicable technologies to conserve natural resources. We actively engage our suppliers on managing environmental and social risks of the supply chain, and continually take steps to integrate more green products throughout our operations.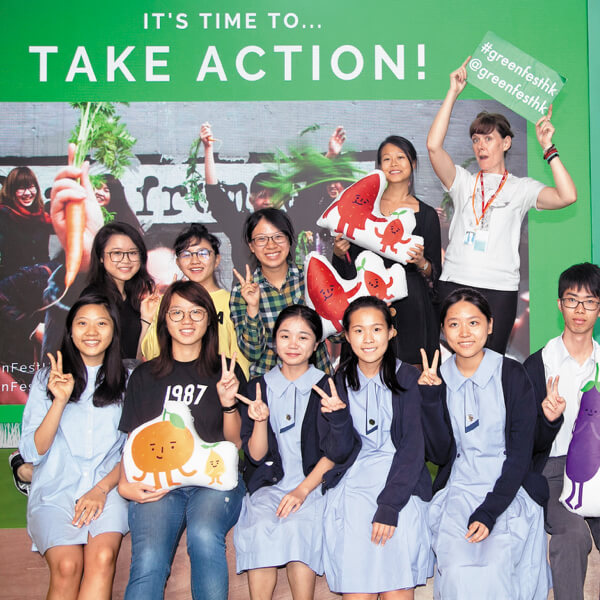 Stakeholder Engagement
The involvement of stakeholders in our environmental endeavours is an essential part of our Sustainability Policy. We actively involve our staff, shareholders, tenants, and the wider community by engaging them in dialogue on environmental and climate change challenges and involving them in the decision-making process.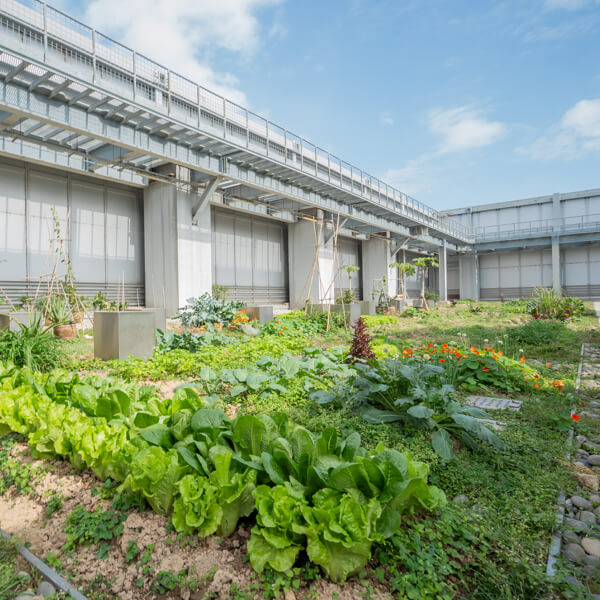 Case Study: Hysan's Urban Farm
Found on the rooftop of one of Hong Kong's greenest buildings – Hysan Place – and spanning approximately 8,000 square feet, Hysan Urban Farm has been one of the Company's main community engagement and green building education projects since 2013.

In partnership with local NGO, the Sustainable Ecological Ethical Development Foundation (SEED), Hysan conducts hands-on workshops in organic farming with around 100 urban farmers per workshop. Three workshops are conducted a year, each lasting 14 weeks. Workshop participants learn to grow different seasonal vegetables and enjoy the fruitful harvest of their hard work. Local schools are also invited to the farm, creating opportunities for students to learn how to grow their own organic food and inspiring the next generation on the possibilities of urban farming.
#BuildingABetterFuture
Hysan is delighted to play a part in the #BuildingABetterFuture series, a series of mini-documentary style films exploring green buildings around the world, produced by BBC StoryWorks Commercial Productions who works in partnership with the World Green Building Council. Hysan's film explores how Hysan Place and its rooftop farm bring inspiring experiences and sustainable-living practices to the communities of today and for generations to come.