Lee Garden Five is an iconic 25-level office and retail complex located at the corner of Hysan Avenue and Yun Ping Road.
The building boasts a bright and spacious office lobby, open city views, and convenient connectivity. A large number of multinational companies call Lee Garden Five home. It also has a luxury brand on the ground floor and mezzanine as the leading retail tenant.
For more information on the retail shops, visit www.leegardens.com.hk
132k ft2
Approx. Gross Floor Area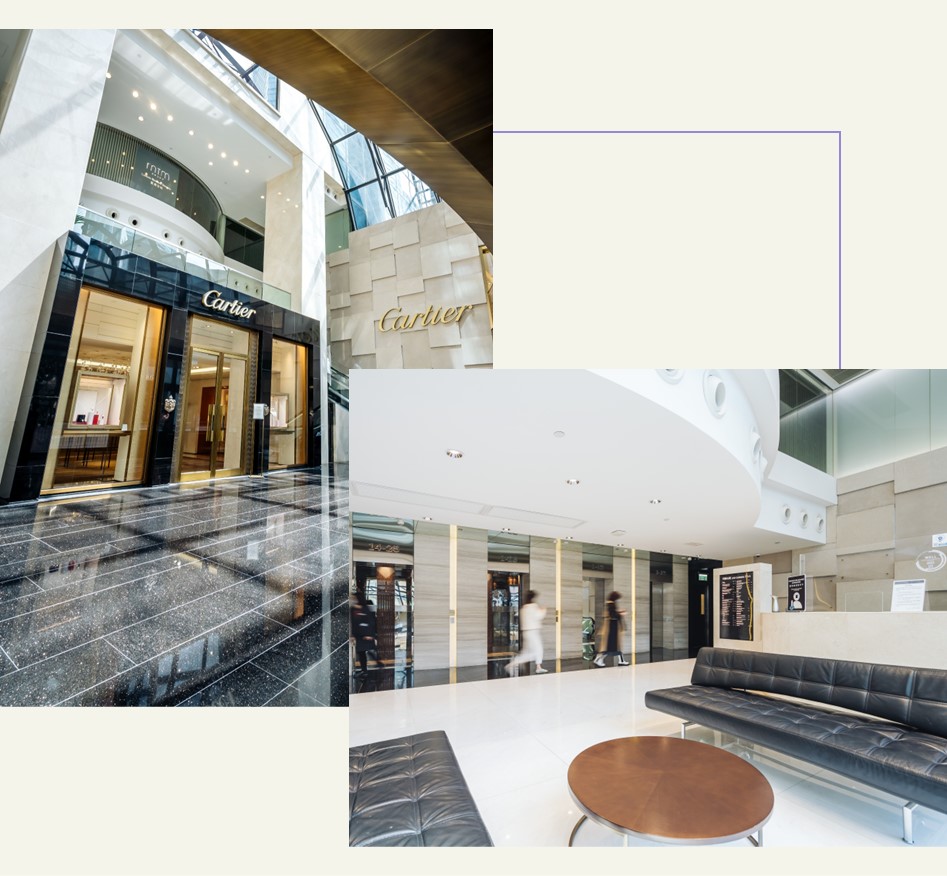 More information on office floors
Specifications
Typical Floorplate (sq ft lettable)
4,904 – 5,224
Efficiency (typical whole floor)
Approx. 80%
Clear Headroom
2.39m
Curtain Wall to Core Wall Depth
Approx. 6.6m to 8.3m
Ceiling System
The false ceiling comprises suspended ceiling tiles with lighting and air-conditioning outlets set in a modular layout, exposed grid system with in-laid ceiling panels.
Flooring and Trunking System
Public cable trunking
Floor Loading
3kPa (live load)
1kPa (partition)
Air Conditioning System
2 pipes fan-coil system
24 hours chilled water