Hysan owns, markets, and manages 2.4 million gross square feet of premium office space in bustling Causeway Bay. Our commercial premises are home to iconic and growing businesses.
Placed in one of the city's most desirable areas, we offer prestigious buildings that tenants and their employees are proud to walk into every day.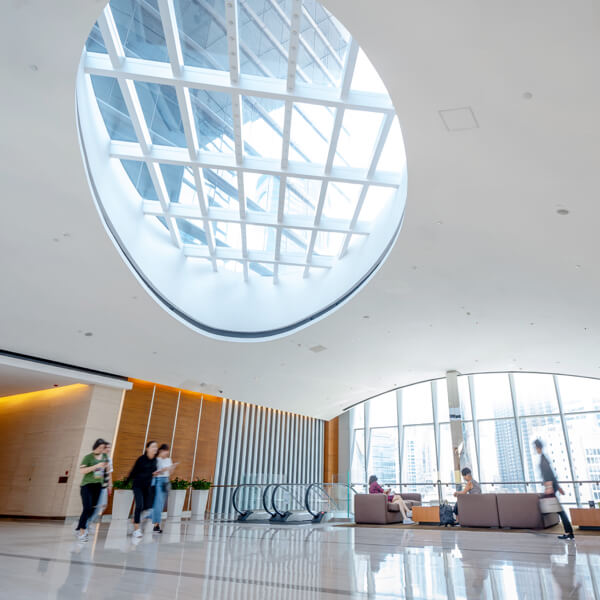 Grade A Office Space
Our Grade A office portfolio includes Hysan Place, Lee Garden One, Lee Garden Two, Lee Garden Three and Lee Garden Five. Our buildings appeal to reputable tenants from a range of sectors, including Banking and Finance, Professional and Consulting, Co-work/Flex Space and Insurance. As well as an unrivalled location, each building offers value for money, highly desirable facilities, contemporary design, and professional management.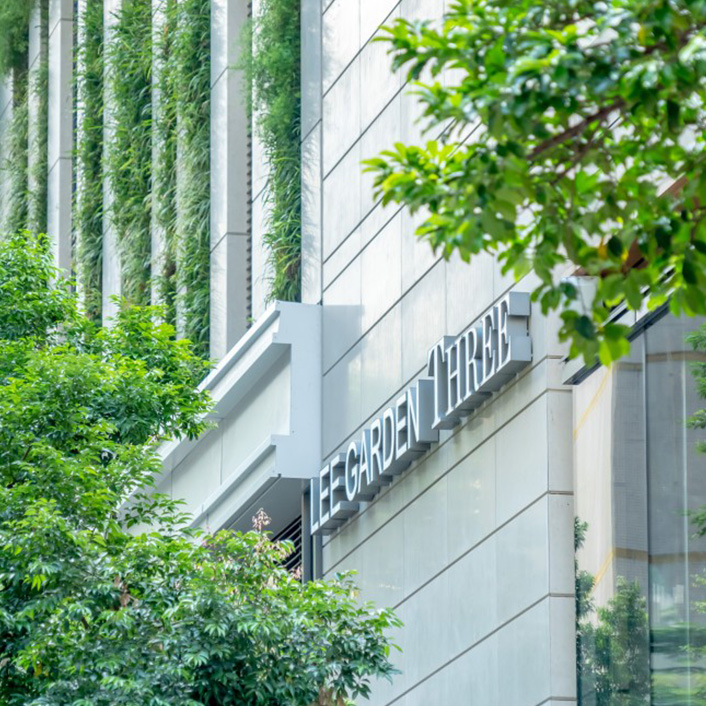 A Commitment to Green and Healthy Buildings
As property owners, we're committed to ensuring our buildings meet the highest environmental standards and support the health and productivity of our occupants. Hysan Place is LEED Certified Platinum – the highest level offered by this globally recognised green building rating system. It received the BEAM Platinum rating, Hong Kong's rating tool for green buildings, and was a winner in the Urban Land Institute's Global Awards of Excellence.

Our newest property, Lee Garden Three achieved LEED Gold, as well as the BEAM Plus Platinum certification, furthering our commitment to operational efficiency, sustainability, and minimising the environmental impact of our buildings.

In addition to their green credentials, we ensure our buildings offer environments that support the health and wellness of their occupants. We continue to carefully consider aspects such as air quality, light, and ambience to improve overall satisfaction, productivity, and comfort.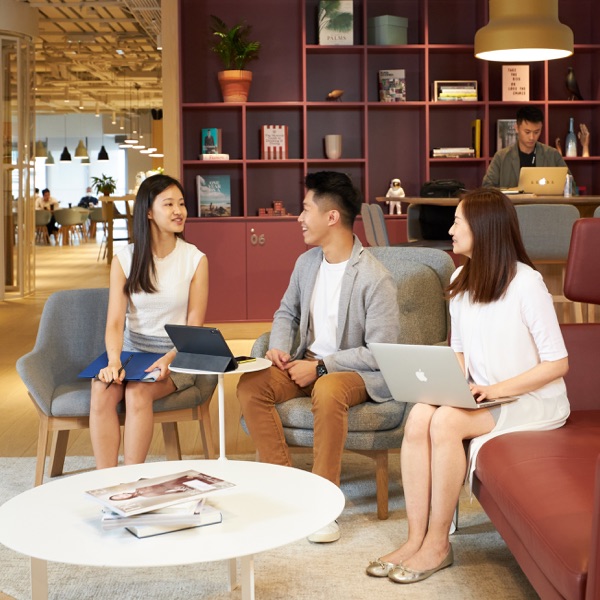 Evolving with the Future of Work
Responding to the needs of forward-thinking companies implementing new business practices, Hysan's portfolio houses a number of coworking and flexible office spaces. Operated by both international and local coworking operators, these flexible workspaces can be found in Lee Garden One and Three, Hysan Place, One Hysan Avenue and the Leighton Centre.

As coworking continues to grow, Hysan's portfolio attracts operators providing agile, efficient, productive, and connected environments that support today's more mobile and flexible forms of working. We continue to support our office tenants of all shapes and sizes as we reimagine the world of work and the evolving role of the office.
Our approach is to provide shareholders with steady growth over a reasonable investment holding period. From our base in Causeway Bay, we follow a differentiating strategy of creating and adding value to our existing commercial and retail properties.
Portfolio
Office Leasing Enquiries
(852) 2830 5790 / 6330 0133